---
Reliefs Cervical And Neck Aches In 10 Minutes!!
Do you spend countless hours on your computer or phone? Treat your neck to a relaxing massage in just ten minutes!

Anyone who spends most of their day at a desk is at risk for ongoing neck and shoulder pain and stiffness.
As a result of these unnatural positions, we gradually deteriorate our posture, which damages our bodies.
Treat Yourself And Make Working At Home Easier!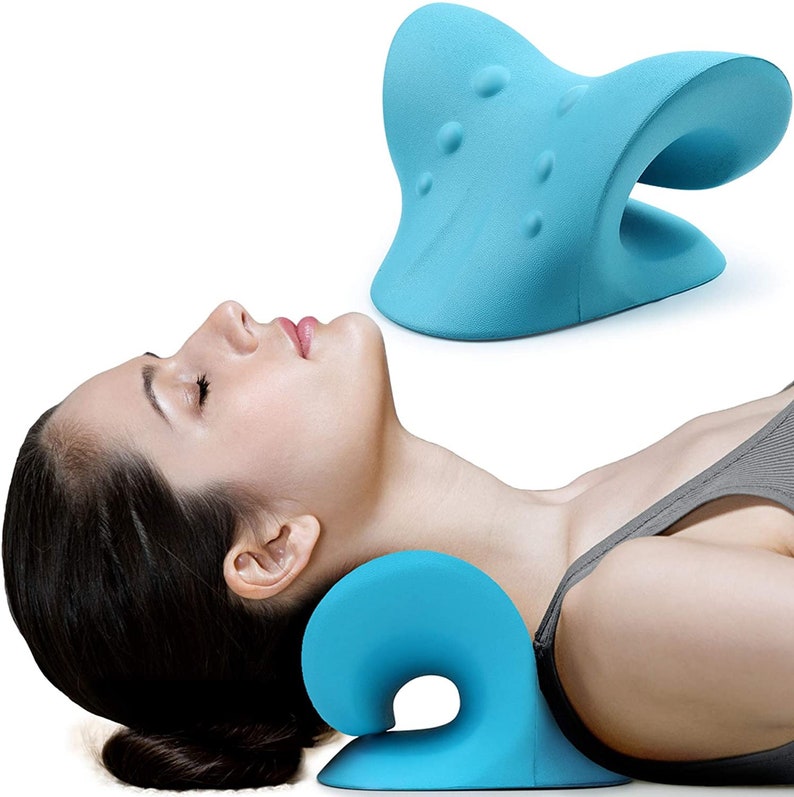 How The Does The GlyzePro Cervical Pillow Work?
With the GlyzePro Cervical Pillow, you can enjoy ultimate comfort in your neck and shoulders anywhere, anytime. This pillow relieves stress and migraines and helps you feel refreshed. Made from premium materials, it is an intelligent, personal massager.

For that stiff spot on your neck or shoulder, you don't need a massager or a friend to assist you.
As if you had a personal massager on your hands wherever you go, at home or in the office!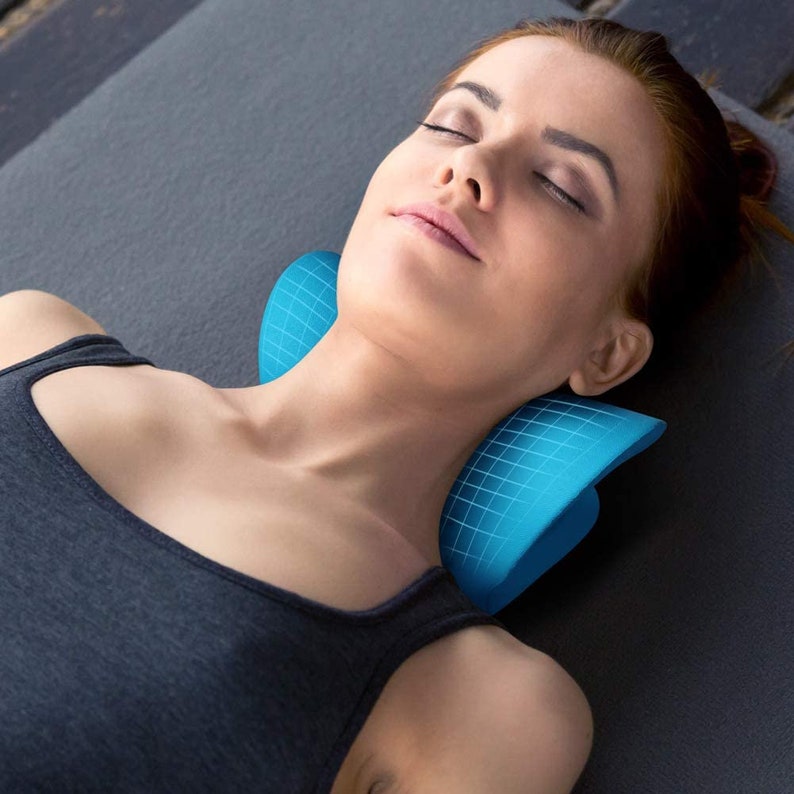 The GlyzePro Cervical Pillow Relieve Tension In Just 10 Min!!
Its simplicity is what makes GlyzePro Cervical Pillow so effective. The pillow effectively reduces stress and tension.

With its ergonomic S-Type elastic traction, flexible yet strong spinal support and ergonomic design, the GlyzePro Cervical Pillow provides cervical support and tension relief through your body's weight and curvature. To ensure quality, we use only the finest materials in our GlyzePro Cervical Pillow.
Designed By A Doctor And A Chiropractor !
By combining acupressure, occipital muscle stimulation, and neck relaxation, the GlyzePro Cervical Pillow relieves neck pain immediately. Because of it's unique construction, your spine will be stabilized and supported, re-establishing your body's natural posture.
As a result, you will experience an increase in blood flow to your brain, neck muscles and shoulders, immediately reducing soreness and increasing range of motion of your upper body.
Benefits:
Relieve neck and shoulder pain.

Fixes bad postures.

Relieve muscles stiffness.

Relieve headaches and migraines.

Relaxation and Relieve stress and tension.